Element Mitt
Regular price
$130.00
Sale price
$65.00
/
International Production. Local Commitment.
Fleece Lining
Materials: Cowhide Suede, Faux Fur
The Element Collection was designed by Haudenosaunee artist Niio Perkins using real glass crystals. Niio's beadwork comes to life on our black suede hides, with vibrant green stems leading to stunning white petals and brilliant crystal pistils. A limited edition design added to a small collection of our signature mitts, moccasins, and waterproof mukluks. 
Niio Perkins (Haudenosaunee) is an award-winning fashion designer and business owner, whose work has been purchased by and exhibited at galleries throughout North America. Her seminal work, a Haudenosaunee woman's traditional outft entitled "Emma," is currently on display in the Native Fashion Now exhibition. She incorporates natural materials, heirloom fabrics and antique goods in her work and designs each piece inspired by the vibrant artistic tradition of her people. An expert in the Iroquois raised beadwork technique, her distinctive creations are sought afer throughout the Indigenous art world.
"When wearing Manitobah Mukluks you are deeply connected to the elements of the earth, your feet are closer to the ground, you are wrapped in an animal hide and the design often reflects nature. 
In my design, I wanted to follow this theme and direct your thoughts to plant life and all that it provides. The plant or tree can be seen as a giving tree, providing all the necessities of life. As you wear your mukluks that's very reflective in traditional form, you may want to consider and appreciate these elements as well." - Niio Perkins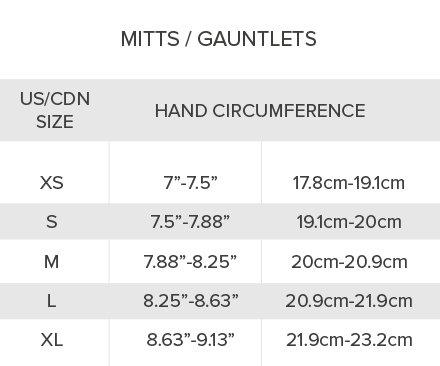 You've been added to our Wish List!
As soon as Element Mitt is in stock you will be notified.
Need more info?